Lori Peters is a Gannon University graduate in radiologic technology and is now focusing on non-radiation infra-red medical imaging called thermography. Her passion for health and her grandmother's breast cancer diagnoses prompted her to start her business, Bras Thermography Great Lakes. It opened in Erie in 2016 at 4906 Richmond St. BRAS is an acronym for Breast Research Awareness Support.
Lori is also a mom to two. Her 23-year-old daughter is an aerospace engineer and her 20-year-old son is an engineering student at Penn State.
Macaroni Kid Erie chatted with Lori about her business and how thermography can offer insight and early intervention in detecting everything from breast cancer to chronic disease.
Q: What is thermography?
A: Thermography is a non-invasive, infra-red thermal imaging that utilizes no radiation. Plus there's no contact with the machine for the client. Instead, the camera detects heat from the body and makes it into a digital image that is sent to a panel of medical doctors for interpretation. Breast scans are most popular, but the technology can also scan whole bodies or just one particular area.
Q: Why should I consider breast thermography?
A: Thermography demonstrates patterns of heat/inflammation which can be strongly indicative of variety of breast abnormalities. Common findings through thermography include: Estrogen dominance, fibrocystic breasts, lymphatic congestion, new blood vessels that can precede tumor formation, or patterns of suspicious malignancy.
Q: Is thermography FDA approved?
A: Yes! This technology is FDA approved as a supplementary test to more traditional mammography. Thermography, combined with mammography, can achieve 97 percent accuracy.
Q: Why do a whole body thermogram?
A: Whole body scanning is a great way to screen your whole body. Some of the conditions that thermography can show include hidden dental infections, vascular disorders, sinus infections, GI dysfunction, muscular problems, arthritis, and many more.
Q: What should I expect when I have a scan?
A: For breast scans, the client would disrobe from waist up, just like a mammogram. Then you wait 10 minutes so your body cools to the temperature of the room. Then six images are taken -- no radiation and no touch involved! It takes less than five minutes. Images are reviewed with you before you leave and we'll review some holistic breast health information with you. The images are then sent off to the interpreting doctor. You can expect a full report and images back in just one or two days!
Q: Is thermography covered by insurance? Do I need a doctor order?
A: Thermography is not covered by insurance, but you can use health savings or flex spend account money. No doctor order is required!
Q: What makes this testing so helpful?
A: Thermography gives the client an opportunity for early intervention -- before a possible serious problem develops. Changes in the breast tissue can be seen on thermography five to eight years before a mammogram. With early intervention, there are many lifestyle, diet and nutritional changes that can completely turn "off" the patterns of inflammation -- the driver of most chronic disease. I have personally experienced this myself! When it comes to your health, be proactive, not reactive.
Interested in finding out more or setting up an appointment with Bras Thermography Great Lakes? Email Lori at brasthermgl@gmail.com or call her at 814-449-6219.
❤️Deal alert! Mention MACARONI KID for 10 percent off a service.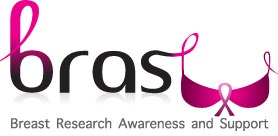 🌸🌸🌸
Keep your dollars local.