Author Victoria Erikson once wrote: "If a year was tucked inside a clock, then autumn would be the magic hour."
We agree, and wanted to give you plenty of ideas to find your family fun this fall ... even with the pandemic continuing to affect our everyday lives and our normal holiday traditions.
So here are 10 ideas for socially distanced fun this fall:
---
1. Host a soup swap
Invite neighbors to make their favorite soup, package in a to-go container, and host an afternoon on your deck or in your yard when neighbors can stop by to swap soups and recipes.
---


2. Make a fall wreath
This is a great project for little kids -- collect freshly fallen autumn leaves, then cut a hole in the center of a paper plate, and glue leaves, in an overlapping pattern, to the plate to create a beautiful fall wreath. Add a ribbon to make it extra special. Want it to last forever? You can find artificial autumn leaves at many craft stores.
---
3. Organize a fall fun scavenger hunt
This can be done with your family or invite neighborhood friends to take part too! You can give kids a list of items to find — like fall leaves, pinecones, a cat, a puddle, and more. Or hide objects around your neighborhood or in your yard like painted rocks, tiny pumpkins, fake spiders, and whatever else you can find to fit your theme, then let kids find them!
---
4. Let the kids decorate!
I don't know about your kids, but mine LOVE decorating for Halloween. Encourage them to make homemade decorations for extra Halloween cheer. Here are three ideas to help you get started:
---
5. Start a book club
Start one for yourself, or help your kids start one! As the weather gets cold, a book club is a great way for kids (and adults!) to socialize online during the cold weather months when it's difficult to see each other socially distanced outdoors. Begin with a book that provides a reading guide — I loved Gretchen Rubin's "The Happiness Project." You can find a book club discussion guide on her website.
---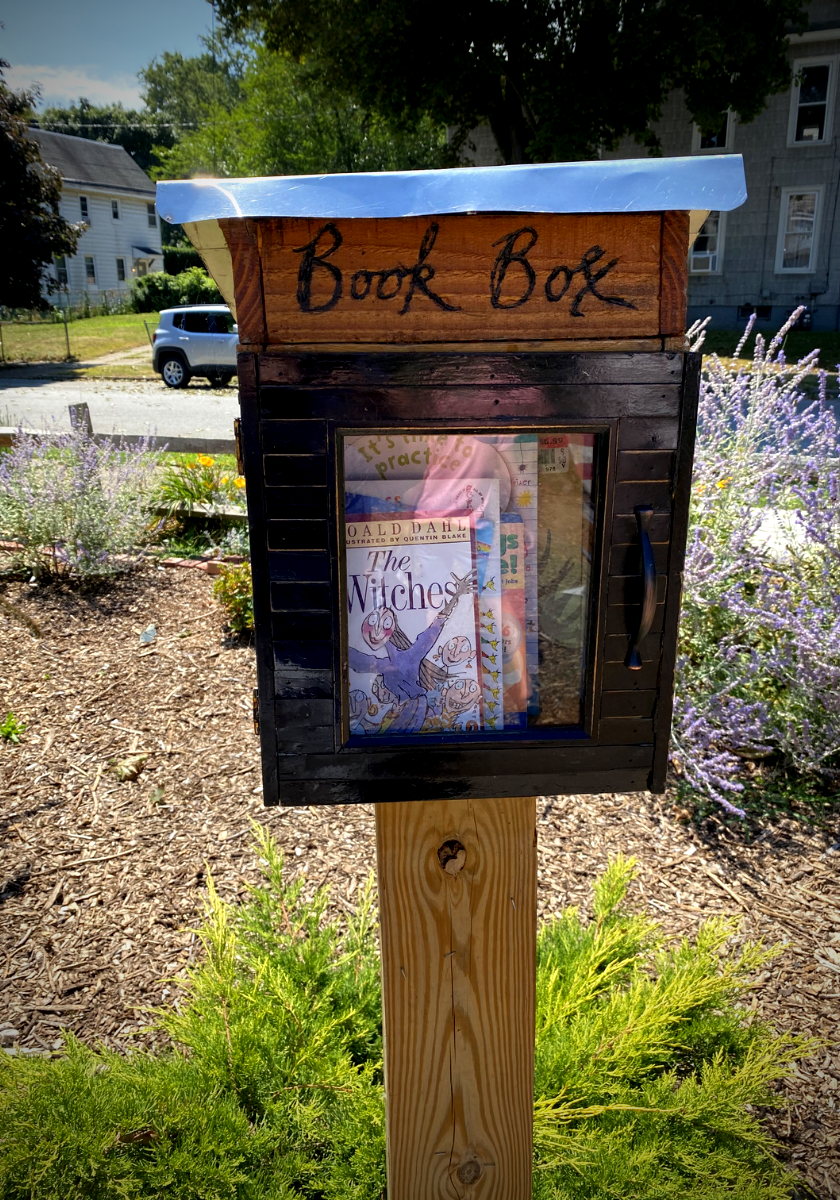 6. Visit — or build — a little free library
Little free libraries are popping up all over! Don't have one near you? Make one for your neighborhood and let your kids decorate it! It's a great way to share books — and clean out your own family's collection of books. Find plans to build a little free library along with a map of registered little free libraries in each state at LittleFreeLibrary.org.
---
7. Host an outdoor movie night
Set up a projector to show a movie on your garage or the side of your home and let your neighbors or friends know when it will start so they can bring lawn chairs and enjoy the show too.
---
| | | |
| --- | --- | --- |
| | Photo by Sarah Bee | |
8. Pick apples
Not only are you guaranteed great pictures, but you can also use a visit to a local apple orchard to talk to kids about how important local farms in your community are. What to do with all those apples? Check out our Macaroni Kid EATS! guide with 15 apple recipes.
---
9. Run or walk in a local virtual fall 5K
Many nonprofits rely on the money they make in races or walks as part of their major fundraising campaigns each year. With the pandemic, many of those organizations are holding events virtually instead. Sign up to support a nonprofit your family loves — you can feel good about giving back and staying active with your family!
---
10. Jump in a pile of leaves!
Because you're never too old.
---
Alicia Marshall is the publisher of Macaroni Kid Scranton, Pa.