Out: Ugly holiday sweater contest.
In (at least in 2020): The ugly holiday mask contest!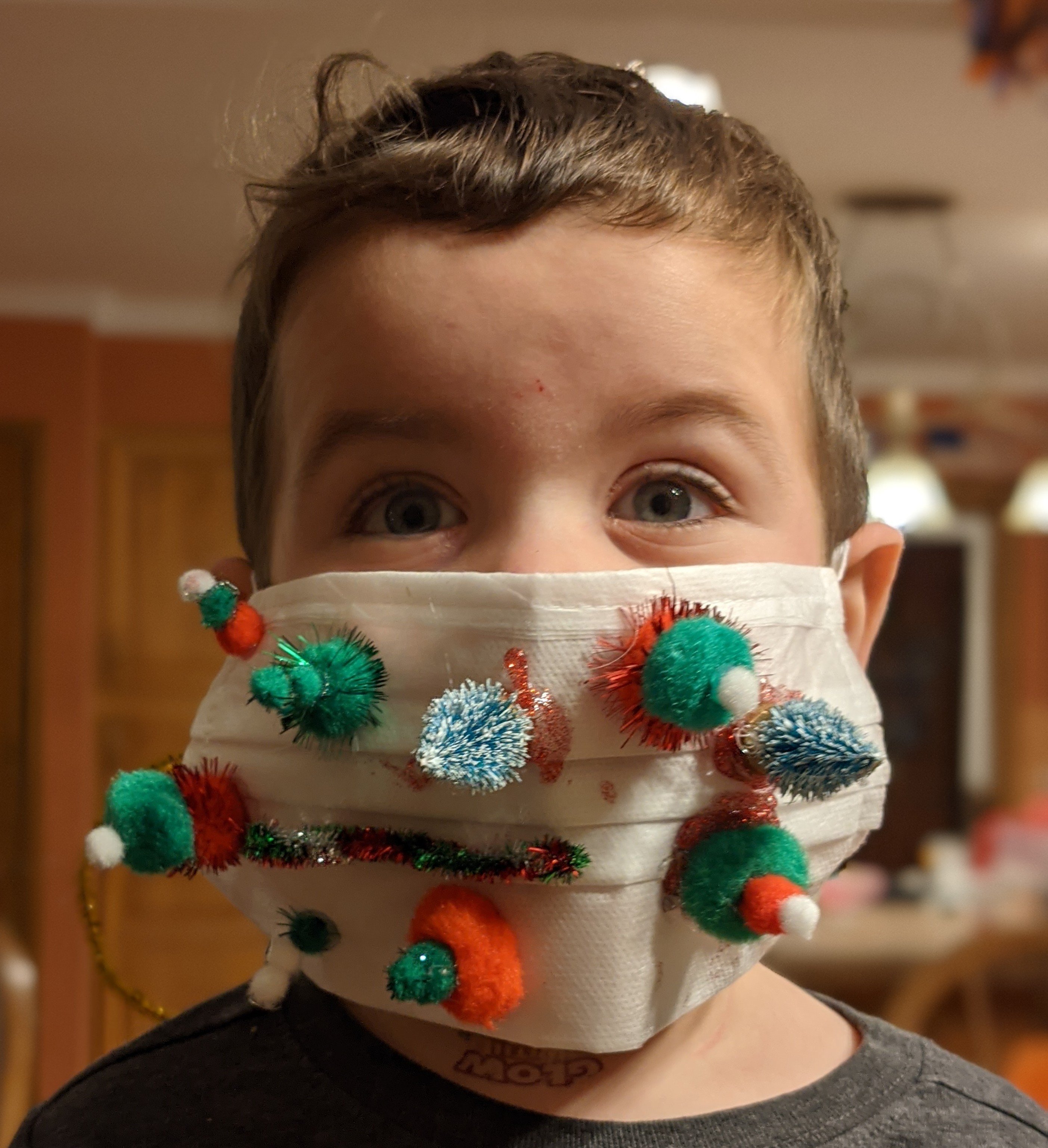 We will still be wearing masks this holiday season, so let's have some fun with it! Host an ugly mask contest with your household or virtually with your friends — because we all need a good laugh.

What you'll need:
You can grab whatever craft supplies you have at the house, or hit up your local dollar store. Here are the supplies we had on hand, but you can get even more creative!
Disposable masks

Hot glue

Holiday pipe cleaners

Pom poms

Mini trees

Holiday glitter glue

Garland


Directions:
Set up your work station. We decided to share all materials, but you may wish to split them up and work alone to make it more of a contest!
Get out the glue! At first we tried craft glue, but we had better luck and faster drying time with the hot glue (adult supervision required!). If drying overnight isn't a problem, craft glue should do the trick!
Let your creative spirits fly!

Post online and hashtag your creations with #UglyChristmasMask and #FindYourFamilyFun to share your ugly creations!
Want to include friends or family? Drop off or mail an ugly mask DIY kit, along with an invitation to a Zoom meeting where you can either create together, or show up with pre decorated masks for an ugly mask party.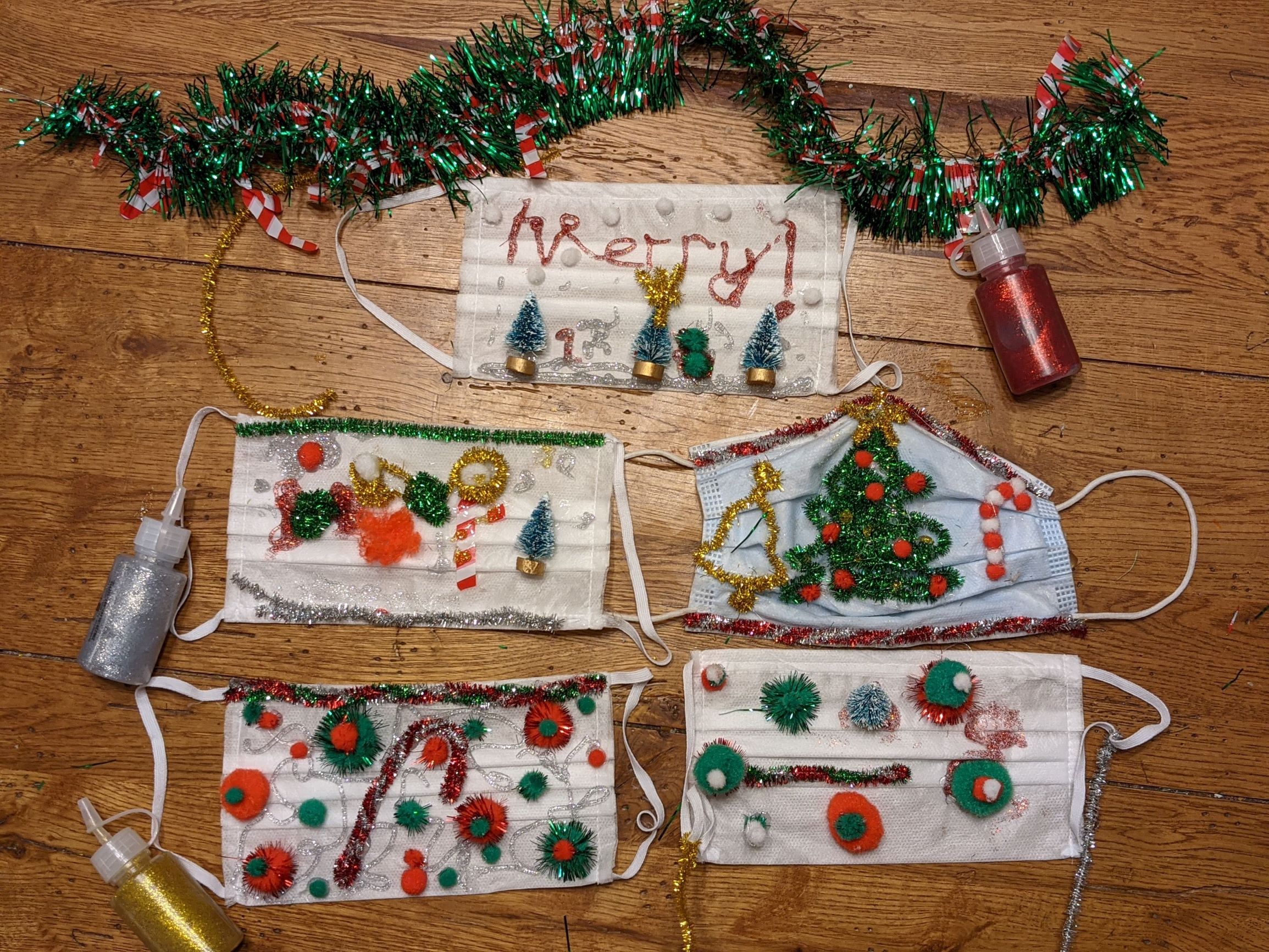 Jenna Slade is the publisher of Macaroni Kid Saugerties - Catskill - Hudson - Rhinebeck, N.Y.