Early bird pricing: Save $20 by registering by June 1.
Burst into summer with exciting camp offerings at Asbury Woods! Young campers will have fun exploring the outdoors and learning about plants and animals through a variety of activities and games. Older campers will conduct scientific experiments, develop team-building skills, and observe nature, and much more! All camps include nature explorations, outdoor activities, games, art projects, science experiments, and a day trip to Buttermilk Falls. Extended care is also available.
Asbury Woods offers day camps at Asbury Woods and Brown's Farm from June 14 through August 20 for different ages. Most camps are one week:
Entering 1st-5th grades: We believe a strong environmental ethic can best develop in children who learn to love being outdoors. Children entering 1st through 5th grade will take part in full-day nature camp experiences ranging from "Nature Detective" to "Child vs. Wild."
Entering 6th-8th grades: Preteens kick it up a notch and dive into specific topics to grow, gain independence, and have fun! Campers explore the wonders of nature while learning new skills and forming life-long friendships. Camps in this age group range from "Trailblazers" to "Wildlife Biologist."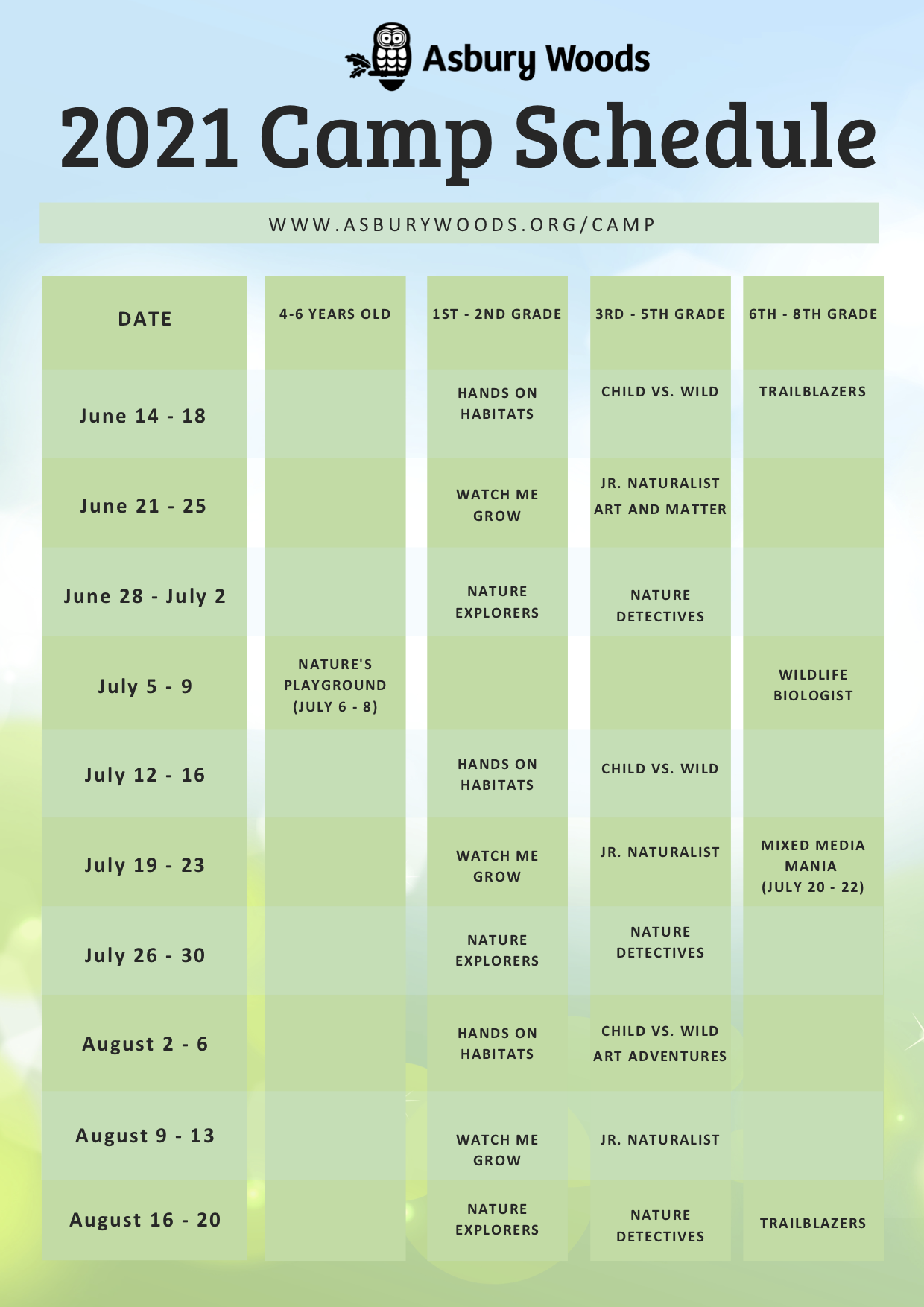 Asbury Woods will review all CDC and Pennsylvania Department of Health recommendations for summer recreation programs as they become available and will continue to update our program procedures accordingly.


🌸🌸🌸