Have a phenomenal summer at the Erie Catholic School System Summer Program! The program is open to children entering a preschool 4-year program through children entering eighth grade in the fall.
Children will enjoy a variety of field trips, daily and weekly activities. There will be a different theme each week to keep kids engaged and learning all summer long! This flexible program allows kids to attend as little as one day or a week, or weekdays all summer long!
2021 Camp Locations:
St. George School, 1612 Bryant St.
St. James School, 2602 Buffalo Road
St. Jude School, 606 Lowell Ave.
Lunch included daily
Drop off is from 7:30 am to 9:00 am
Pick up time is 5:30 at the latest (can pick up earlier)
Students will be grouped by grade level
Morning meeting begins at 8:30 with announcements for the week about theme and daily schedules
Quiet time for littles after lunch. Older kids should bring a book to read.
Mondays are bike and scooter days! Students may bring bikes and scooters and must bring helmets.
Friday's are water fun day, weather permitting
Field trips once a week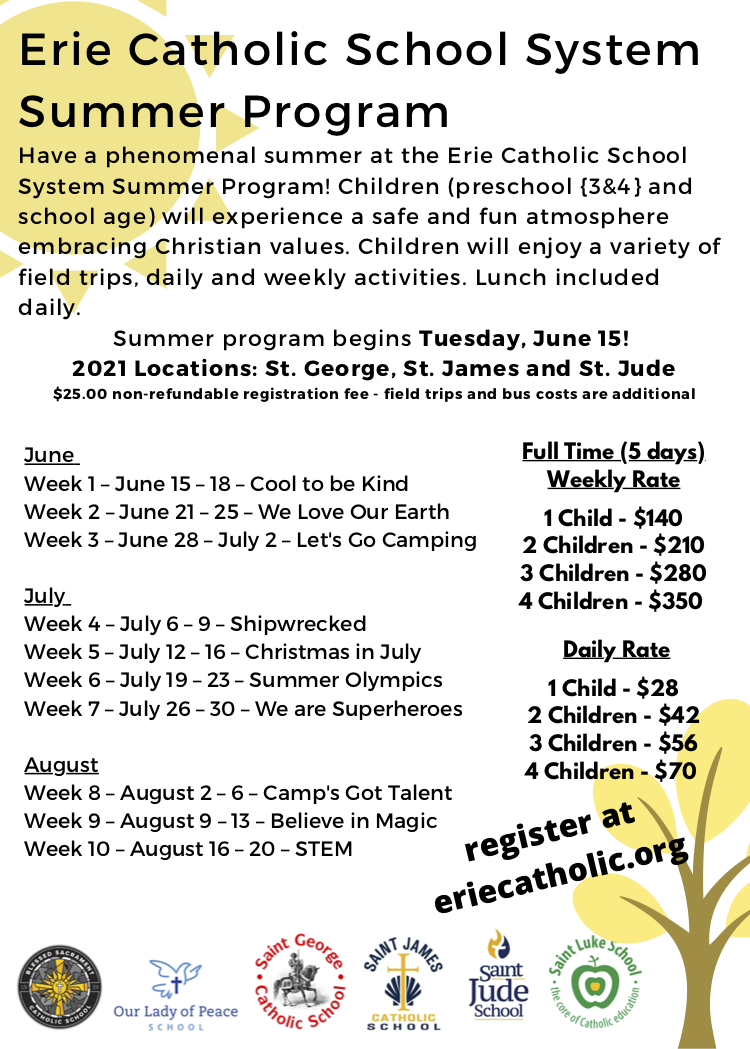 🌸🌸🌸