ANNA Wellness Center
5617 W. 26th St.
Erie PA 16506
Google Map
Description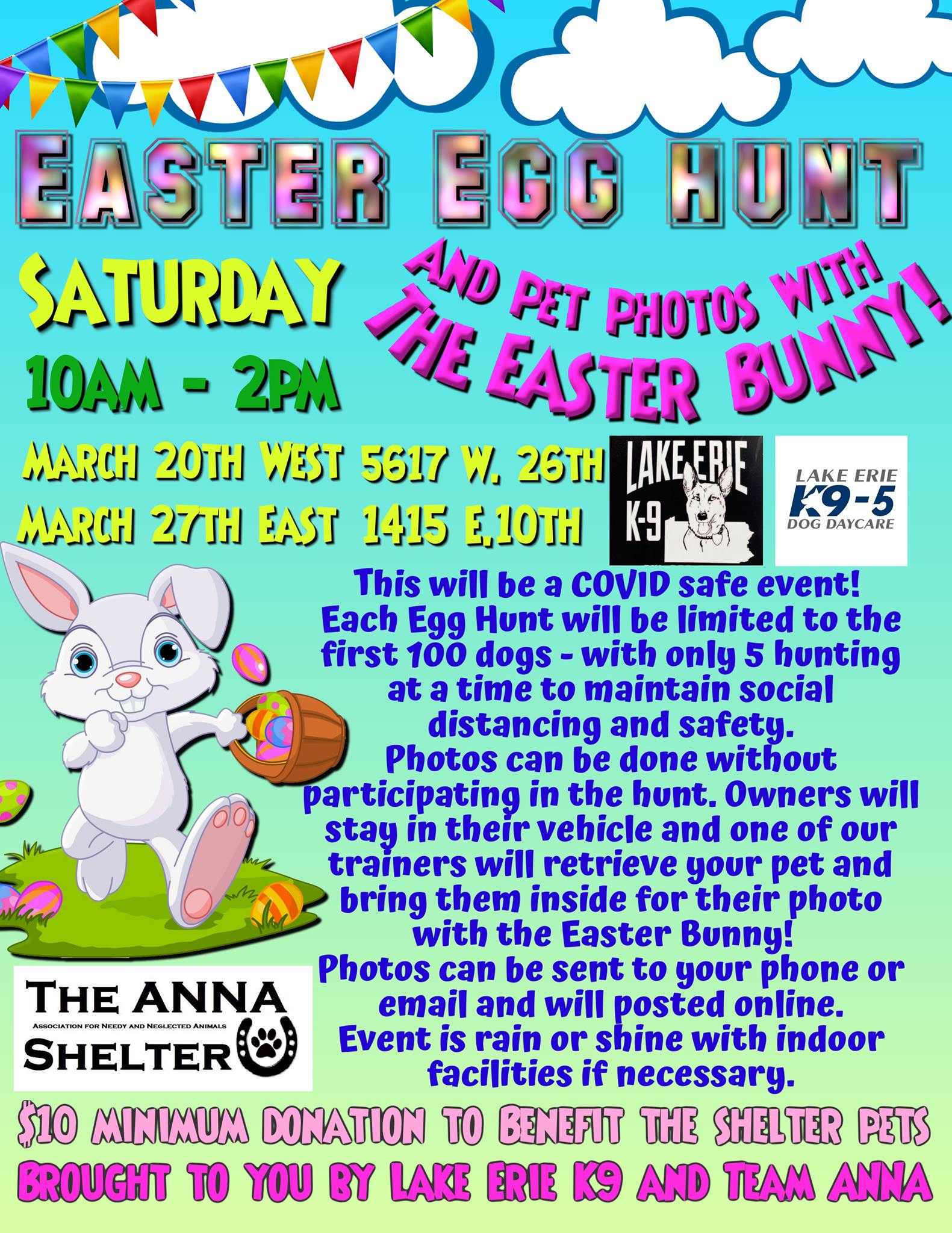 Join Lake Erie K-9 for the first of many pet-friendly fun events with the new collaboration of Lake Erie K9 and TEAM ANNA!
Share and help us help the shelter animals and HAVE FUN doing it! Your pet will love you for it and the shelter animals will be thankful!
Cost
$10 minimum donation