Sometimes it takes people from out of town to make you appreciate the unique experiences our region offers.
In late February I was lucky enough to join four other Macaroni Kid publishers and their kids for a three-night getaway at western New York's two premier resorts — Peek'n Peak and Holiday Valley. Along with skiing at both resorts, we spent time touring the Lucille Ball and Desi Arnaz Center and the still-under-construction National Comedy Center, both in downtown Jamestown. We also explored Griffis Sculpture Park in East Otto, N.Y.
In my 16 years in Erie, I've traveled to both Holiday Valley and the Peek but never spent the night on either property. I'd also never visited the attractions on our itinerary — despite Erie's proximity to them. Everything we did on our trip was less than a two-hour drive from my front door. 
I loved the chance to be a tourist in my own region, and to see how special this area is through the eyes of the Macaroni Kid publishers and their kids who don't live as close — instead, they hailed from Pittsburgh, Cleveland, Chicago, and Thomasville, Ga.
Peek'n Peak Resort
Peek'n Peak Resort, as most locals know, is under the ownership of Scott Enterprises, a family-owned company based in Erie that also owns Splash Lagoon, along with more than a dozen popular chain restaurants and hotels.
The Scotts purchased the Peek at auction in 2011. At that point, the resort was in bankruptcy and its future uncertain. But under Scott Enterprises ownership, the lodge and its 108 hotel rooms have undergone a multimillion-dollar renovation. They've also added new attractions like the aerial adventure course for the summer thrill seeker and the 540 Boarder Cross, where snowboarders can play Olympic athlete by experimenting with tricks.
Our group, mostly made up of novice skiers, wasn't quite ready for Olympian-sized maneuvers. Instead, we stayed in the section of the park meant for beginners.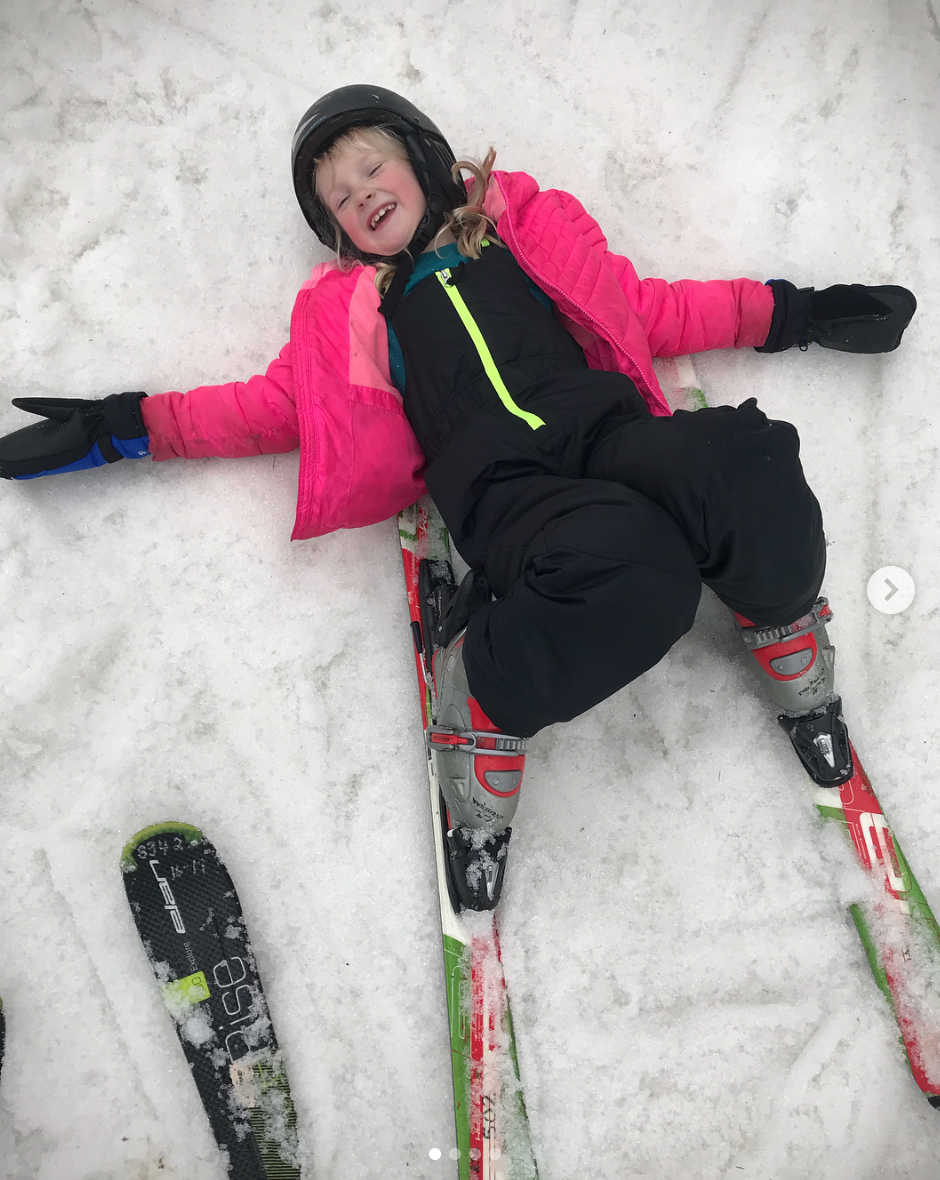 We took a lesson with two instructors who patiently showed our group how to walk sideways up a hill, "wedge" our feet to slow down, and get up after our inevitable falls.
At the end of the lesson, we got to go down our first "mountain" -- more of a small hill really -- but the perfect size for beginners like us working to build confidence on the slope. One trip down that hill was all it took for my 8-year-old daughter, Zoe, who had never been on skis before, to be instantly hooked on the sport.
We stayed the night at the Inn at the Peek in a large room with two queen beds. Our first night we ordered dinner poolside, a great perk for parents who would have to drag reluctant kids from the pool area otherwise. 
The pool was huge, with maximum depths reaching more than 10 feet. It is manned by lifeguards, which gave the moms peace of mind to enjoy the indoor/outdoor hot tub while the kids splashed and played. We enjoyed an unexpected bonus: Our kids were entertained for more than an hour by a large gym, located just off the pool, and complete with a basketball court and playsets. The kids set up their own obstacle courses and played hide and seek, finally emerging sweaty and laughing.
In the summer months, a large outdoor pool adds even more fun. 
The second night we ate dinner at the Peek's Sugar Shack. Our table at the back of the restaurant was near a blazing fireplace and offered a panoramic view of the lit-up slopes. It was fun to watch people night skiing as we fueled up on wood-fired pizzas and relaxed together.
We consumed breakfasts and lunches at Bistro 210 in the main lodge. The reasonably-priced breakfast buffets were a great way to start our mornings at our own pace, while a bowl of soup and a side salad at lunch proved the perfect relaxing warm up on a cold day.
 Fun fact: Bistro 210 gets its name from the average amount of snow, in inches, that Chautauqua County gets each winter. That equals 17.5 feet of snow!
Laughing our way through Jamestown
We took a road trip the next day to Jamestown, N.Y., the hometown of Lucille Ball. We were lucky enough to get a behind-the-scenes tour of the National Comedy Center from its executive director, Journey Gunderson. The 37,000 square foot center is slated to open during the annual Lucille Ball Comedy Festival Aug. 1 to 5. 
While still under construction, it'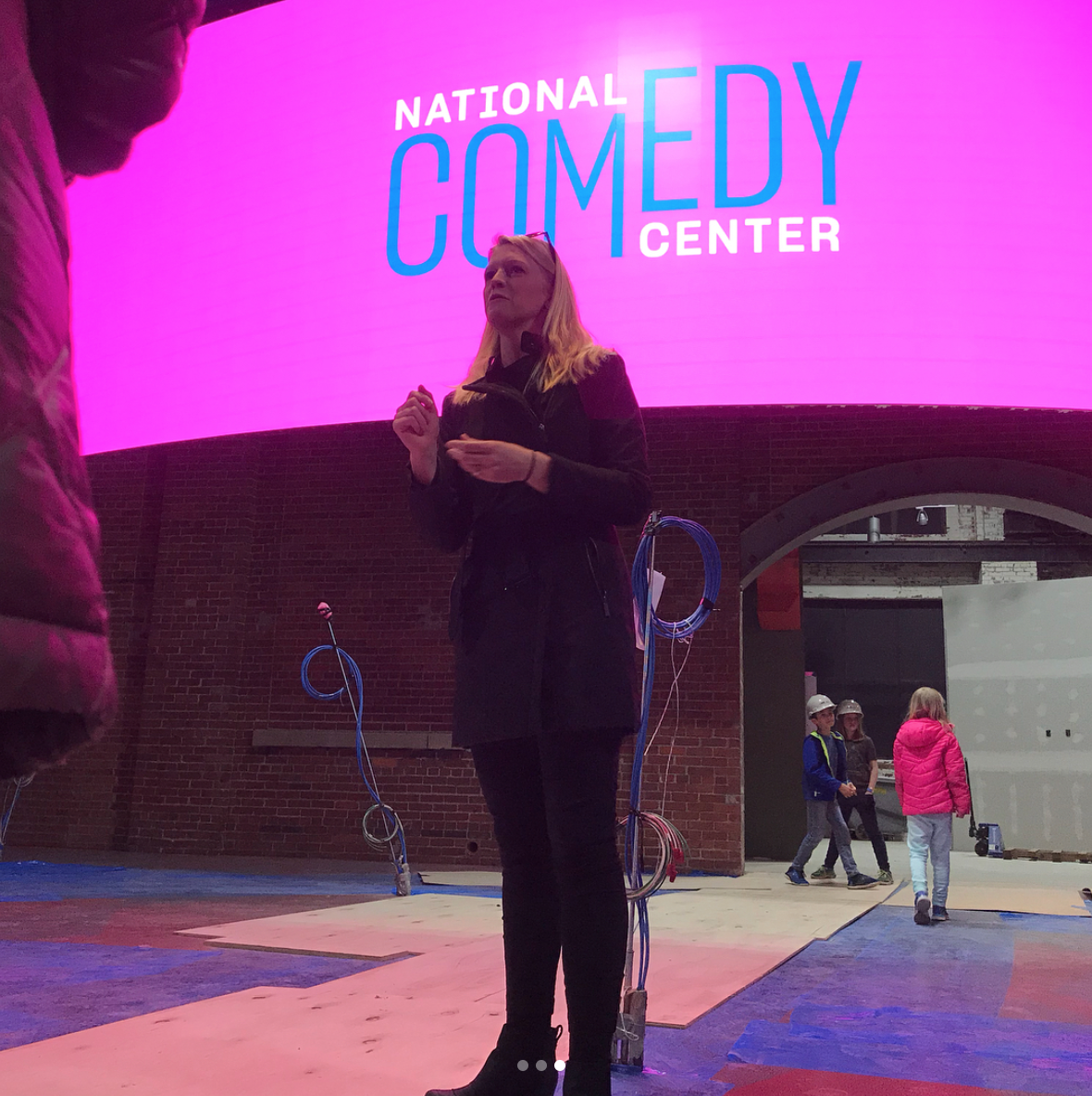 s clear that the more than 50 interactive, high-tech exhibits, combined with memorabilia ranging from George Carlin's favorite props to the iconic "Mutts Cutts" van from Dumb and Dumber, will make this a real destination spot for comedy lovers worldwide. In fact, Architectural Digest named the $50 million Comedy Center as one of the 15 most noteworthy museums opening worldwide in 2018.
Journey said the museum will have plenty of kid-friendly aspects: for instance, children will be able to "cartoon" themselves, make memes, and take their turn on stage to try their hand at stand up. There will also be an adults-only section where aspects of more mature comedy can be explored.
We walked the short distance from the National Comedy Center to the Lucille Ball and Desi Arnaz Center. I have to admit to not knowing a lot about Lucy and Desi, but the stories Journey told, along with the memorabilia here — both from the show and from their personal lives — has made me want to become an I Love Lucy viewer — albeit more than 60 years late.
One heartwarming fact I was surprised to find out: Lucy is buried in Jamestown. It's a rare day that someone doesn't visit her gravesite, Journey said.
Next up: Our group heads from the Peak to Holiday Valley to continue our family fun. Read about our fun at the resort and Griffis Sculpture Park here.

More pictures from our time at Peek'n Peak, the National Comedy Center and the Lucille Ball and Desi Arnaz Center in Jamestown: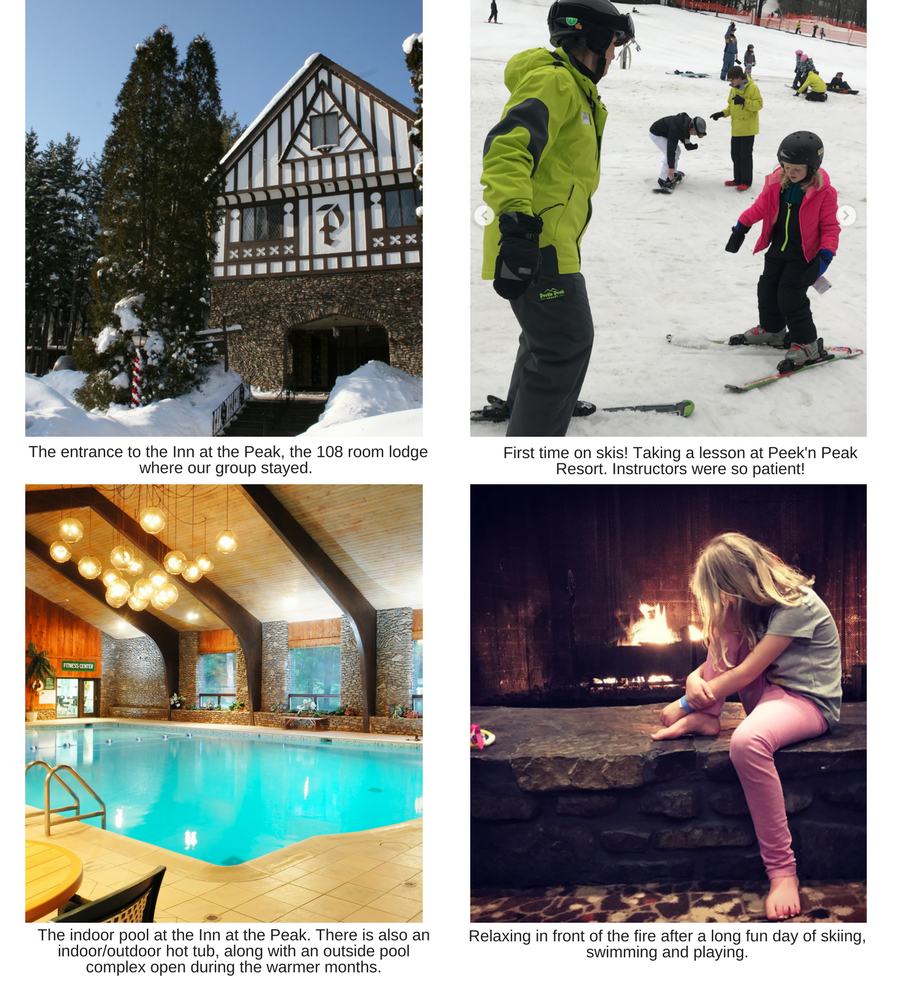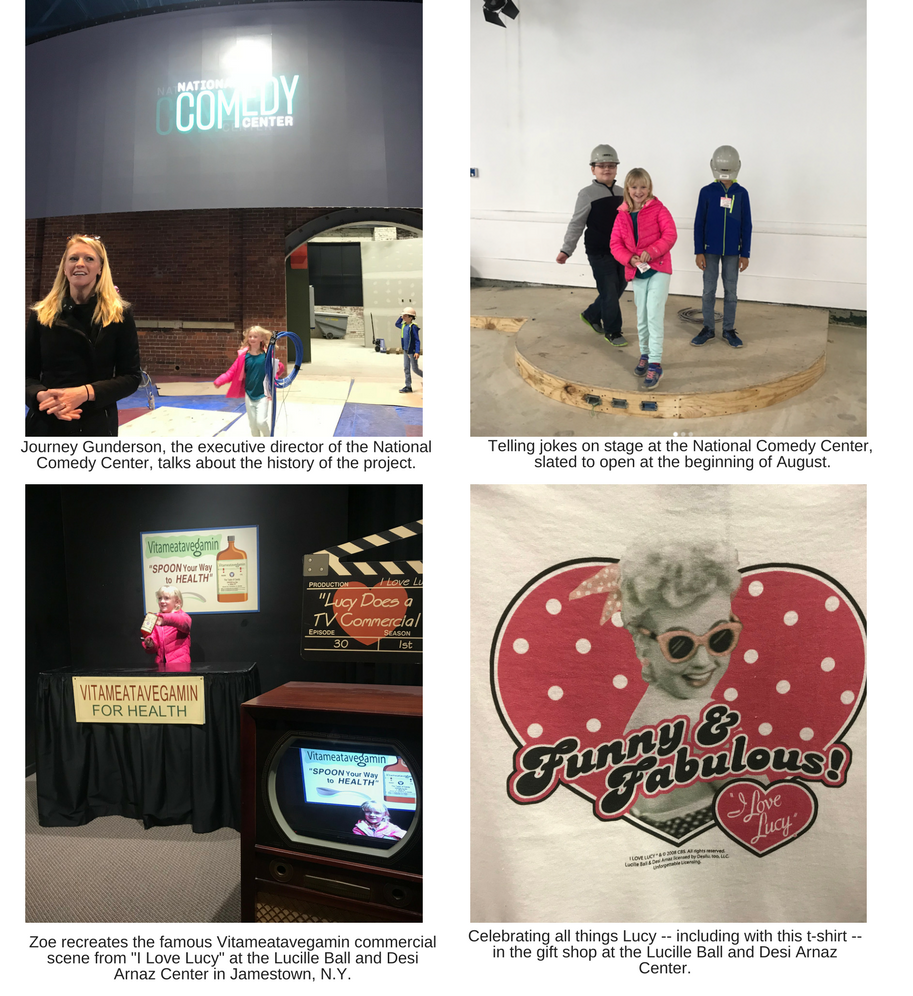 Please note: While our time in New York was hosted, opinions are purely my own.
🌸🌸🌸🌸

Make sure to subscribe to our free weekly newsletter and like our Facebook page to stay up to date with all the latest family fun in Erie!