February is Black History Month, a time to recognize the important people and events in African-American history. But where to start? We asked Macaroni Kid publishers for their favorite books and movies that celebrate or ignite conversation about African-American culture and historic figures. Here are 10 of their recommendations.
Books we're reading with our younger kids: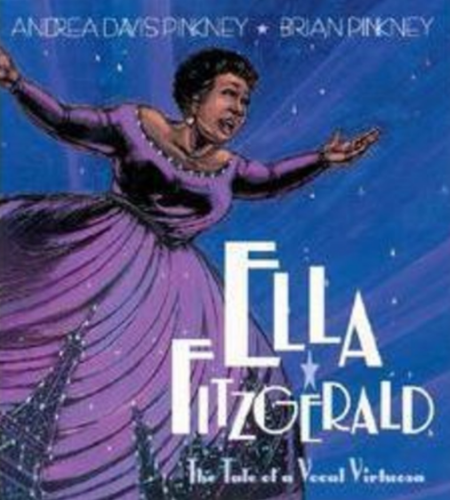 Ella Fitzgerald: The Tale of a Vocal Virtuosa
By Andrea Davis & Brian Pinkney
About the book: Ella Fitzgerald began her life as a singer on the stage of the Apollo Theater at 17. Her incredible voice has won her generations of fans around the world. Author Andrea Davis Pinkney tells Ella's inspiring story in the voice of Scat Cat Monroe -- a feline Fitzgerald fan. The book's fantastical images are done by two-time Caldecott Honor winner Brian Pinkney.
Age recommendation: 5-9 years
Recommended by Zulema Gomez: This is a family favorite for us and we end our reading by playing and dancing to a few of her songs. This book is not only a great narrative of Ella's contribution to the great American soundtrack, but it is a fun book to read out loud. The rhythm and rhyme of Ella's story make this a must read!"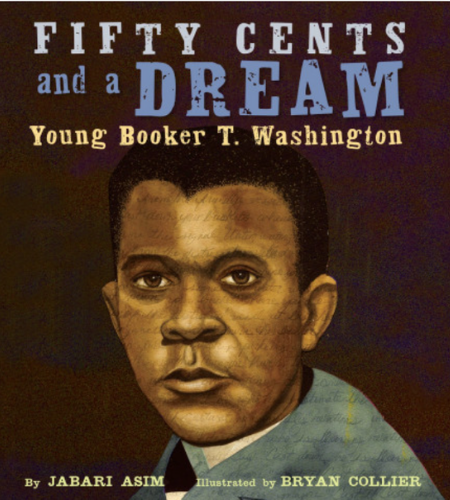 Fifty Cents and a Dream: Young Booker T. Washington
By Jabari Asim
About the book: This story is about Booker T. Washington's amazing achievement as a child, when he walked hundreds of miles from his West Virginia home to go to school. Author Jabari Asim tells the story in free verse, beginning with Washington as a slave boy whose dream was to learn to read.
Age recommendation: 5-8 years
Recommended by Zulema Gomez: This is an amazing story of resilience and a lifelong journey powered by a boy's dream. The art in this book is powerful and the story is simply and beautifully told.
Books our older kids are reading (and what we're reading also!):

Monster: A Graphic Novel
By Walter Dean Myers and Guy A. Sims, and illustrated by Dawud Anyabwile
About the book: Monster, which has won numerous prestigious awards, is a coming-of-age story by Walter Dean Myers about a teenager awaiting trial for a murder and robbery. He envisions how his life would play out on the big screen as he gets used to juvenile detention and goes to trial. Monster was adapted into a graphic novel by Guy Sims and Dawud Anyabwile.
Recommended by Jennifer Chasse: Guy Sims and Dawud Anyabwile are the talent behind the award-winning comic strip Brotherman: Dictator of Discipline Comic series, and a number of books. This adaptation of Monster will interest teens and, as a beautiful graphic novel, is a great choice for even reluctant readers.

Becoming
By Michelle Obama
About the book: Michelle Obama takes you for a journey through her remarkable life in this honest and witty autobiography, from her childhood on the South Side of Chicago to her time living at 1600 Pennsylvania Ave.
Recommended by Emily Bowman: Inspiring book! She touches on the importance of education, race, empowering women, parenting and, of course, life in the White House.

Born a Crime
By Trevor Noah
About the book: This compelling memoir tells the story of the Daily Show's host life. He was born to a white Swiss father and a black Xhosa mother in South Africa at a time when such a union was illegal.

Recommended by Jenny Steadman: It's not about U.S. history, but Trevor Noah's "Born a Crime" is a great read about growing up in South Africa under apartheid.

Poems
By Maya Angelou
About the book: The celebrated Maya Angelou is known for writing from the heart. Her poetry is vibrant, moving, and eye-opening.
Recommended by Jennifer Chasse: This is a book from college that I still refer to today, but really any of Angelou's books are great choices.
What we're watching:

Our Friend, Martin
About the film: This Emmy-nominated animated film, released in 1999, is about two middle school friends who travel through time, meeting Martin Luther King Jr. at different points during the Civil Rights leader's remarkable life.
Recommended by Harlisha Homer: This is an animated tale about the life Dr. Martin Luther King, Jr., but told from the perspective of middle school time travelers. Even though it's decades old now, for whatever reason, if I turn it on, my whole family tend to watch -- maybe because it's told like a story, but with historical facts.

42
About the film: The story of Jackie Robinson, the first African-American to play Major League baseball in the modern era. Robinson wore the number 42 on his jersey.
Recommended by Harlisha Homer: My boys learned about Jackie Robinson when they were small, but the movie made his life relatable and made Jackie Robinson human.

Hidden Figures
About the film: This award-winning film, released in 2016, tells the story of the important role black female mathematicians who worked at NASA played during the space race. It is based on the non-fiction book by Margot Lee Shetterly.
Recommended by Barbara Evangelista: Loved this movie! All the women in my family went to see it together -- my 86-year-old mom, me, my sisters, and my daughter. Such a powerful movie... My kids were stunned by the segregation and how women and African-Americans were treated. It was eye-opening for them.

Black Panther
About the film: Black Panther became the highest-grossing solo superhero film of all time during its theatrical run and was the first superhero movie ever nominated for a Best Picture Academy Award. The movie was called "a defining moment" for black America in The New York Times.
Recommended by Zulema Gomez: What we are watching? Black Panther, of course! For the millionth time!