There is no recipe I am asked to make more than these cranberry BBQ meatballs! These meatballs require just four ingredients, are easy to make in a slow cooker, and a major crowd pleaser -- making them perfect for holiday parties. Even my mother-in-law, who is the pickiest eater I've ever known, loves these cranberry BBQ meatballs!
Slow-Cooker Cranberry BBQ Meatballs
Ingredients:
1 pound of meatballs (I prefer turkey meatballs or Italian meatballs)
1 16 oz can of jellied cranberry sauce
1/3 cup barbecue sauce
1 tablespoon soy sauce
Directions:
Open cranberry sauce and cut into slices.
Place the cranberry sauce in a layer on the bottom of the slow cooker.
Add the BBQ sauce and soy sauce, stir.
Place meatballs over the sauce.
Cook on low 4-6 hours or high 2-4 hours. Cooking time is for frozen meatballs, so fresh or refrigerated meatballs will need less time.
Twenty minutes before serving, stir meatballs and sauce together, making sure each meatball is coated with the sauce.
This photo shows what you need to make three pounds of these delicious cranberry BBQ meatballs: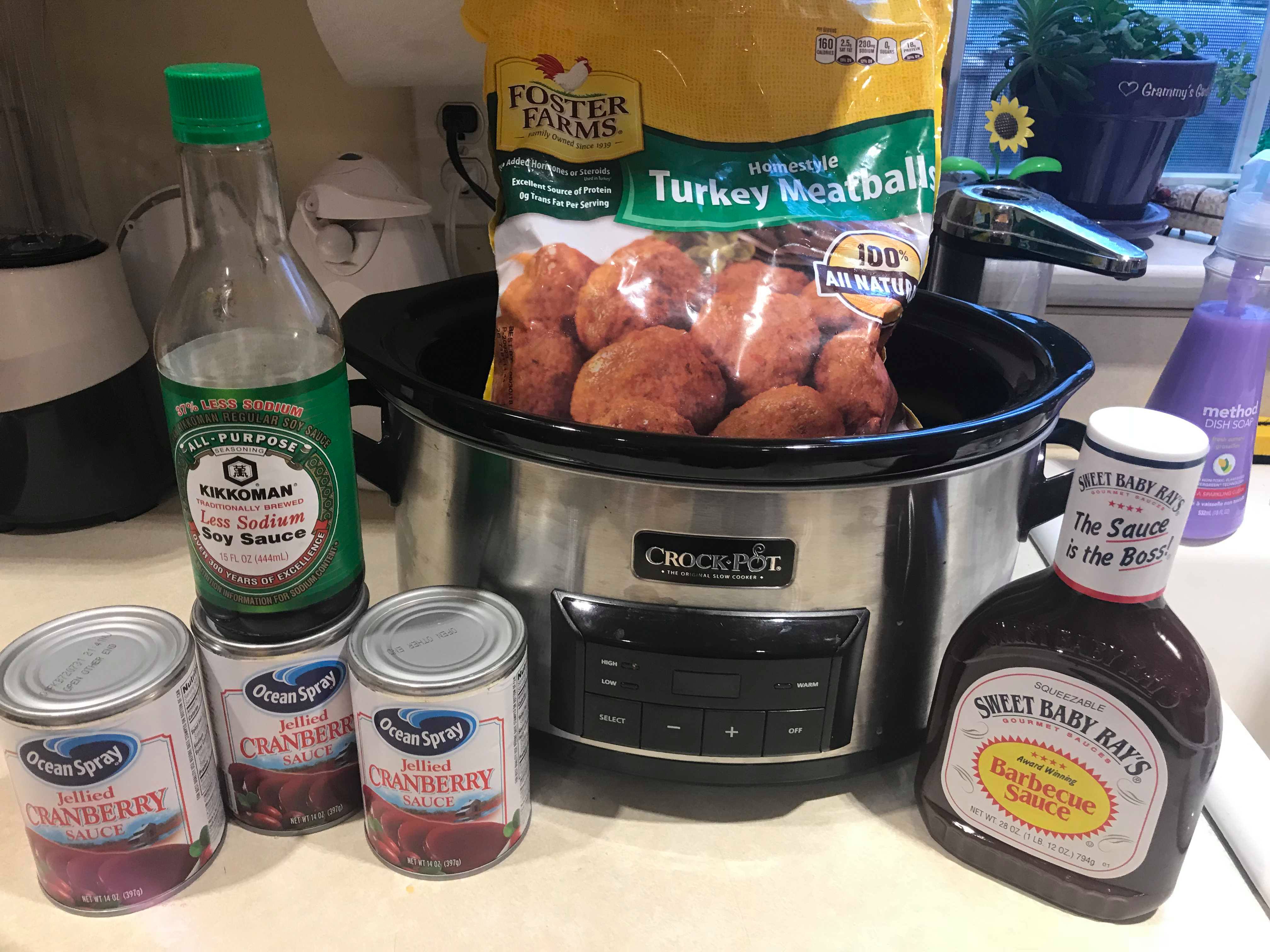 If your family and friends are anything like mine, they'll be requesting these meatballs at holiday parties for years to come!
🍴🍴🍴
This recipe originally appeared in Macaroni Kid EATS! Want to be a member of our foodie family?