My family and I are on an Erie staycation this week (Follow along on our Macaroni Kid Erie Instagram page!). One of our adventures took us to the brand new 18 hole golf course at Adventures Erie at Lake Pleasant.
The course is well laid out and the landscaping really well done -- the monarchs agreed!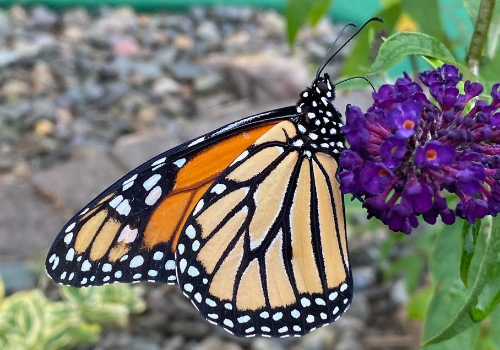 Each hole explores a different spooky story, most local. I loved how owner, mom and teacher Laura Friedman worked in history of our region with fun stories about everything from the Gudgeonville Bridge to the Lake Erie Triangle. My kids read every story and I learned a lot too.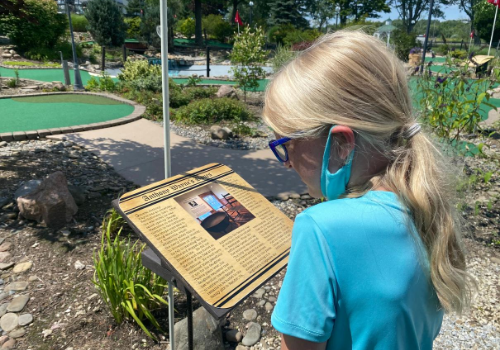 The family-friendly course offered fun and challenging holes for both the kids and my husband and me. The kids especially loved fishing a ball out of the water feature and I was impressed by the ginormous Bigfoot statue!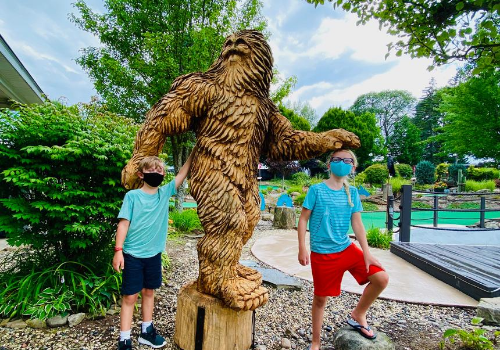 For those of you familiar with golf courses in the area, Adventures Erie is located at the former Lake Pleasant Golf Course, which included a mini golf course too. But rather than reopen the 9 hole regular course, Laura and her husband, Erick, are creating an outdoor laser tag battleground which could open as early as this fall. Down the line they also plan attractions like indoor virtual reality stations and maybe even a corn maze.
The miniature golf course is open daily and is large enough it is easy to socially distance. We'll definitely be back — perhaps after dark? — for more family fun!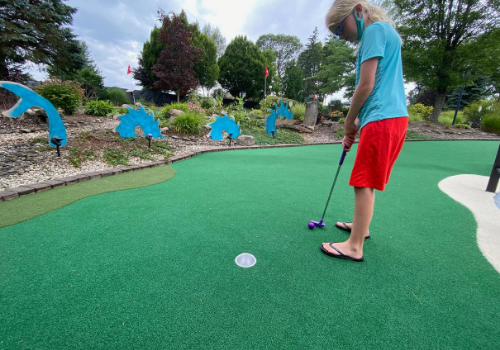 Adventures Erie is located at 9188 Lake Pleasant Road. The 18-hole course is open 1 to 9 p.m. Mondays through Saturdays and 1 to 8 p.m. Sundays. Click here for more information or to purchase tickets.
The author and her family were hosted for the purposes of this review. All opinions are the author's own.