Dear Jennie,
It's been a six months! And now my kids are going back to school... but will be doing their schooling from home most days. How can I both help my kids with school and work full-time from home — and do both well? I'm anxious I'm going to be stretched so thin I will fail at both.
--Janel
Dear Janel,
I know this is a challenging time for us all. This is an issue that I hold close to my heart because I have been working from home since my children were babies, not just during the pandemic. So I know how challenging it can be to work from home especially when you have little ones.
Here are six ideas to helping minimize the chaos and maximize your productivity:
1. Get on a good schedule
You will definitely need to create a routine and try and stick to it as much as possible. We all thrive on a routine especially our children. Kids tend to fare best when they know what is going to happen next in their day. Make a plan at the start of each day. Write down what you want to accomplish during your working hours. This will help you to work smarter, not harder. Always schedule your work related phone calls during the time you know your child(ren) will be taking naps or otherwise occupied so you won't be interrupted.
2. Have a work space in your home
Keeping your role as a mom and working woman separate is important. The best way to do that, I have found, is to have a special space In your home that you work from. If the space has a door be sure to close the door (if your kids are old enough to not need constant supervision, of course!).
3. Dress the part
I also find it's helpful to dress up every morning as you would if you were going into the office. It helps me feel more productive and separate my work and mom life better.
4. Be ready for interruptions
There will of course be interruptions from time to time and you need to understand that. Don't be so hard on yourself or your children when this happens, we are all doing the best we can. I believe our bosses, our clients they will be more understanding with us during this time because most of them can also relate! Honesty is key.
5. Ask for help
You didn't mention a partner, but if you have a partner talk to that person about your needs and how they can help. A grandparent or friend could also step into that role by helping on certain days or at certain hours. Even a teen or tween in your neighborhood might be able to come to your home a few hours a day while you concentrate on work.
I have two teenage girls in my neighborhood that help me out a lot and the beauty of it is my daughters love to see one of them coming because they are fun, it's like a treat for them every time! As mothers we need to quit feeling like everything has to always fall onto our shoulders. Give it a try!
6. Take a break
Give yourself a break a few times a day to go outside, breathe in some fresh air, or do some deep breathing exercises. You can meditate, stretch, and even read a few pages of a good book. The point is take a break and do something for yourself before you get back to the kids and your business.
I have one client who has a walk-in closet. When she can, she goes in her closet, shuts the door, and practices deep breathing for five to 10 minutes. She says that simple act makes her feel more resilient and ready to face her workload again. When you take mini-breaks throughout the day you will find yourself more refreshed and more resilient.
Lastly, remember this too shall pass. I wish you all the best as you navigate through this school year! Know that you are not alone.
Much Love to You,
Jennie
Interested in learning to meditate? Join Jennie's 4-week course, "Learn how to Meditate." This course, either in-person or over Zoom, will help you become a self-sufficient meditator so that you will not need Wi-Fi or guided meditations. You will notice at the end of the four weeks a more positive outlook, better focus, better night's sleep, less anxiety, self-awareness, and an overall feeling of emotional balance and well-being. Email Jennieaskins@gmail.com for details.
Struggling with parenting issues, feeling overwhelmed, dealing with divorce, struggling to find balance? Set up a free 40-minute coaching call by emailing jennieaakins@gmail.com.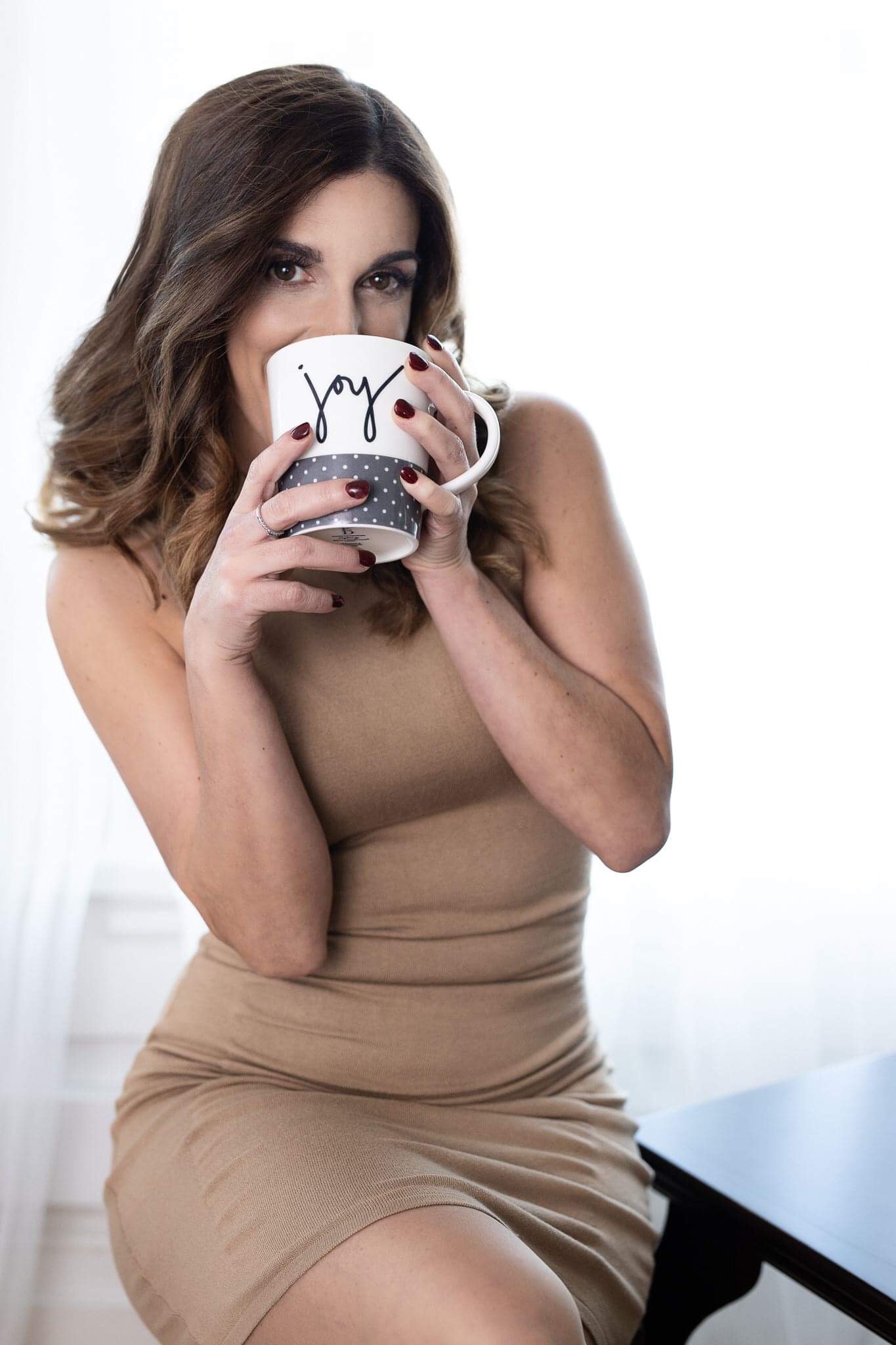 Jennie Askins is a certified life coach located in Erie. She is a single mom to two beautiful daughters. She became a coach after getting divorced and realizing she needed guidance, support and validation in moving forward. Now she is a coach that helps women just like her discover their true power.
Jennie is the author of "Connecting Within: A Mother's Journey to Balance, Peace and Joy," which you can buy now.
You can connect with Jennie on her Facebook page, or email her directly.
🌸🌸🌸
Subscribe to Macaroni Kid Erie's FREE weekly newsletter and like our Facebook page to stay up to date with all the latest at-home family fun in Erie.