Everyone knows dinosaurs used to roam the Earth ... but what if I told you that they were still here? That you just needed to take a closer look to find the neighborhood dinosaurs stomping through your neighborhood or backyard?
Turns out, all you need is your smartphone, the Google app, and your imagination. You will start seeing dinosaurs everywhere, from the brachiosaurus to the velociraptor ... giving your kids a thrill!
How does it work? Google partnered with the companies and studios behind "Jurassic World" to create this super cool feature — which means the dinosaurs are detailed and realistic looking, and even somewhat interactive.
How to Spot a Dinosaur:
1. Download the Google app on your smartphone, if you don't have it already. (You'll need a device running with Android 7 and above or iOS 11 and above on iPhones.)
2. Locate and open the Google browser app on your phone.
3. Type in what you are looking for. For our example, we simply searched "Dinosaurs."
4. Look for the large dinosaur image at the bottom with the words "See a tyrannosaurus in your space."
5. Click on the "View in 3D" button.
6. Allow Google to access your camera.
7. Move your camera around slowly side to side so the dinosaur can scale in size to your space (if it's out of scale when it appears you can scale it yourself). You want to make sure you are in a well-lit area. An empty area is best. (You want to give your dinosaur plenty of standing room, after all!)
8. Physically walk around your new 3D augmented reality pet to see all sides of it and interact with it. On Android devices, you can even turn up your volume to hear the thudding footsteps and roars of each dinosaur.
You and your kids can even take videos and photos to shock your friends on social media with the recording option.
Voila! A new, slightly terrifying family pet your kids will love and that doesn't require care and feeding!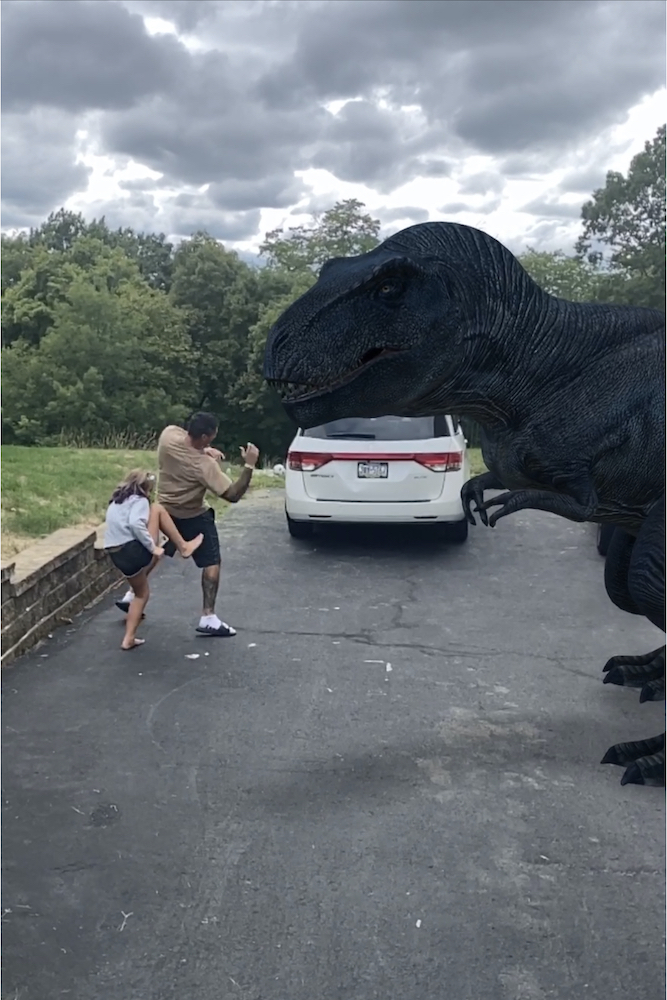 Want a specific dinosaur? Here is a list you can search for:
Specific 3D dinosaurs you can search for on the Google app
Ankylosaurus
Brachiosaurus
Dilophosaurus
Pteranodon
Spinosaurus
Stegosaurus
Tyrannosaurus Rex
Velociraptor
More fun 3D finds on the Google app: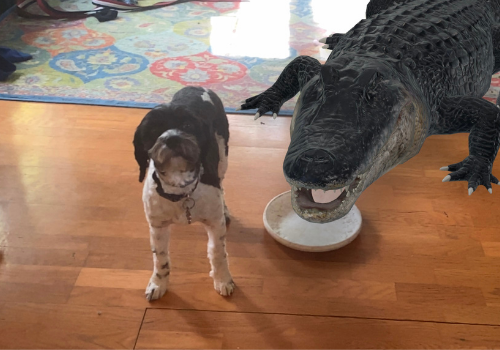 Alligator

Angler fish

Ball python snake

Brown bear

Cat

Cheetah

Deer

Dog (you can search for specific breeds!)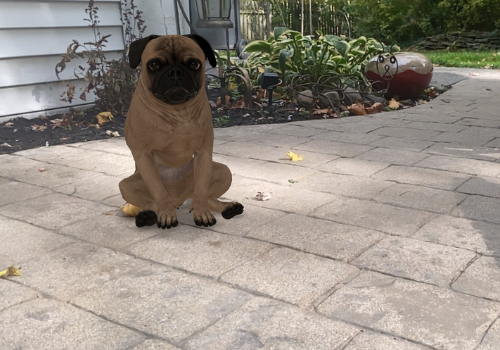 Duck
Eagle
Emperor penguin
Giant panda
Goat
Green Sea Turtle
Hedgehog
Horse
Ladybug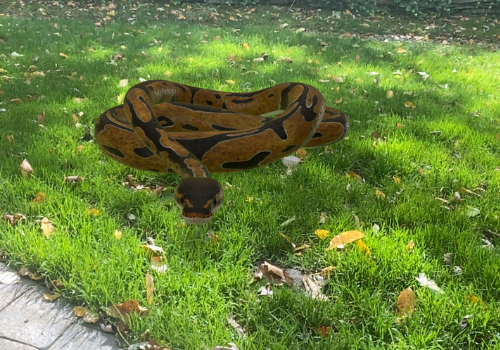 Leopard
Lion

Macaw

Octopus
Raccoon
Shark
Shetland pony
Swallowtail Butterfly
Tiger
Timber Wolf
White-tailed deer
Hope you have as much fun playing with the Google AR feature on your smartphone as we did! Remember, it's a wild, wild world out there.
Emily Papa is the publisher of Macaroni Kid South Hills, Pa.