The new year is the time that we tell ourselves we will all eat healthier and make better choices this year.
Really.
It's the time of year when everyone's heading to the gym, buying new fitness clothes, and making healthier food choices.
We're here to help ... at least with the last one! Below you'll find healthy smoothie recipes, easy and healthy food swaps, and five ideas on encouraging healthy habits for the whole family in 2021.
---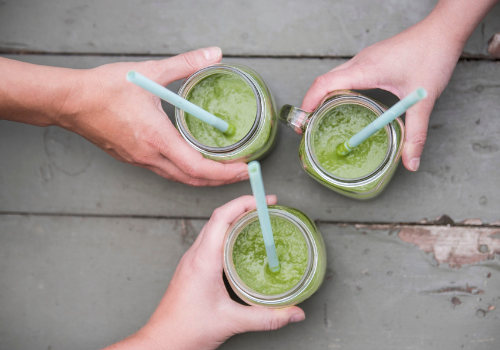 Smoothies
Smoothies are a great way to turn fruits and vegetables into a delicious treat for your family. Ingredients can be both mom- and kid-approved!
Serving the smoothie in a fun cup or with a straw can help distract kids from the delicious nutrients and vitamins they're getting in their cup. Spinach is much more appealing when masked with sweetness or sipped through a holiday-themed straw!
One of our favorites is one we've dubbed the Sweet Treat.
Sweet Treat Smoothie
Ingredients:
1 green apple
1 Honeycrisp apple
1 1/2 cups spinach leaves
1 lemon
1 cup of water (sometimes we use chocolate milk or fresh orange juice in place of the water. Be creative and try new things!)
Directions:
Wash and core the apples. Cut the apples into smaller pieces so they blend well and there are no chunks. You can leave the skin on as it has great nutritional benefits (but we peel it off). Add the apples and spinach to a blender. Using a lemon squeezer, juice the lemon into the blender. Add the water and blend!
Serve in a cute cup and start the day knowing your kiddos have healthy fruits and veggies in their bellies.
Click here for more healthy and kid-tested smoothie recipes.
---


Easy and healthy food swaps
Here are five ideas for healthy food swaps you can make in your favorite recipes to make them healthier:
Replace your typical mashed potatoes recipe with half mashed cauliflower. Also, use 2 percent milk instead of cream.
Use unsweetened almond milk in your smoothies.
Swap ground beef for ground turkey, ground chicken, or a vegetarian option on taco night. Even replacing just 1/4 of the ground beef will make a difference in the fat intake!
Swap out French fries with sweet potato fries. (See our yummy recipe here!)
Try homemade kale chips instead of potato chips. Here's how to make them:
Kale Chips
Prep time: 10 minutes
Cook time: 10 minutes
Ingredients:
Bunch of kale
Tablespoon avocado oil or olive oil
Teaspoon salt
Teaspoon garlic powder
Lemon zest from one lemon
Directions:
Preheat oven to 350.
Remove thicker stalks and stems from kale leaves.
Wash and dry the kale thoroughly and place in a bowl.
Add in oil, salt, garlic, and lemon zest and lightly toss.
Bake about 10 minutes on a nonstick baking sheet until the edges are just getting brown, but not dark or burnt.
Let cool and enjoy!
---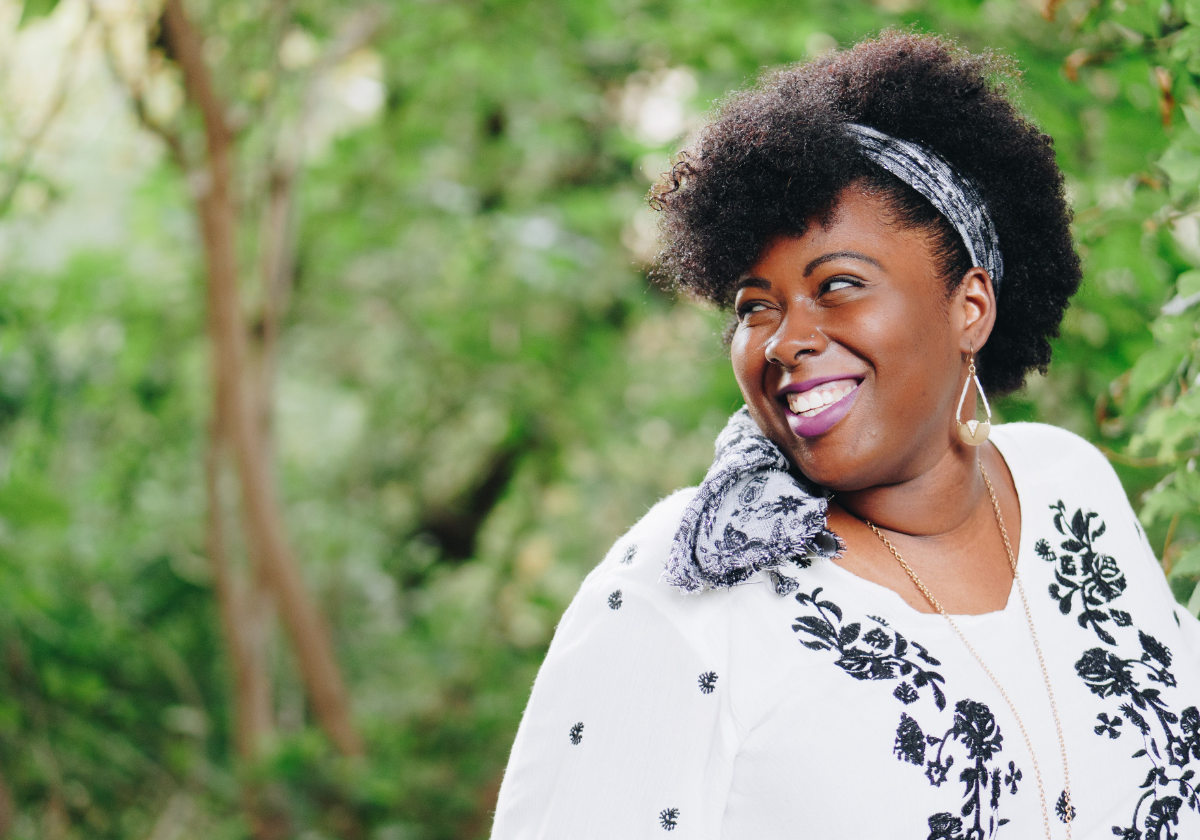 5 easy ideas to encourage healthy habits
1. Set goals for yourself and your family
Be intentional. In most cases families who set goals together, stick to them together. Studies show that when you have someone to hold you accountable, you are more likely to meet your goal.
2. Walk more
Be active every day. We like to walk so have worked a daily walk into our routine. Do what you enjoy to stay active every day, whether it's dancing with the kids, a bike ride, or an online exercise class.
3. Drink more water
Water is the secret to flushing the toxins out. We all know that. But the truth is we all need to be reminded to drink more water! Here are a few tips to help you help the entire family drink more water: Place a water jug right on the counter and add strawberries and cucumbers... just like a hotel! Or fill a water bottle for each family member and line them up in the fridge so they are easy to grab and go!
4. Add antioxidant-rich fruits and veggies to your daily routine
We have a tower of grab-and-go fruits on our island in the kitchen. Each week we fill it with tangerines, apples (both red and green), and bananas. By the end of the week it's always empty! We also have created a grab-and-go healthy snack section in our refrigerator. We cut up celery, peppers, and carrots. It's a simple way to make it easy for everyone in the family to have quick and easy access to healthy foods instead of things like chips and cookies.
5. Eat more whole grains and less sugar
We swapped out some of our everyday staples and literally cut our sugar intake by half without noticing any difference in taste. For instance, we swapped out our normal pasta for one high in protein and our sugary cereal for a healthier version.
---
This story originally appeared in Macaroni Kid Eats.