Muriel Alexander was a foster parent for 28 years in Erie. During that time she fostered 208 children. She and her husband had 5 biological children and, along the way, also adopted 14 children from foster care.
How did she get started? Through a school report she wrote in ninth grade about Sarah Reed Children's Home. It helped her realize she wanted to adopt in the future. She wanted to give children a better childhood than she had.
"I was fortunate enough to marry a wonderful man who wanted to give kids a better life as well and it was definitely a partnership; which it has to be for foster parents," she says.
They weren't all easy days, but Muriel said she never considered giving up fostering. She said just like with your biological children, you can't ever give up on foster children.
---

May is foster care awareness month. Learn more about becoming a foster parent or supporting children in foster care at www.fostererie.org.
---
"I reminded myself that tomorrow would always be a better day and the kids were worth it," she says.
"Every child deserves a family that will give them love, support, and a commitment to forever," Muriel says.
Ali Peters, Muriel's granddaughter, spent time with her grandma's foster children when she was younger playing games with them and playing in the pool.
| | | |
| --- | --- | --- |
| | Muriel and her granddaughter, Ali. | |
Ali always loved having such a big family of aunts and uncles. It was never a question of who was adopted, foster or biological, she said. It was just Aunt, Uncle and friend.
After seeing the huge heart her grandma had for giving and loving children in need, Ali knew she wanted to foster and adopt as well.
The second generation of foster parents
Ali married Brian Peters in 2017. From the beginning, she had told him she wanted to foster and adopt children, just like her grandma.
He didn't hesitate in saying yes.
In July 2019, Ali and Brian became licensed foster parents and in January 2021, Ali and Brian adopted two children from foster care.
They continue to foster and are the first to tell you that being foster parents can be incredibly hard, but even more rewarding.
Can you be an Erie County foster parent?
The need for safe and caring foster homes is great in Erie County.
On any given day, there are over 400 children in foster care.
On average, more than 120 of those 400 children are over age 12.
There are also an average of 70 sibling groups who are not able to be placed together in a foster home.
Children in foster care need families like yours who can care for them. If you are interested in learning more about becoming a foster parent or supporting children in foster care please visit www.fostererie.org today!
Thank you to all of Erie County's foster families who love and care for children. A very special thank you to the Alexander family for their many years of serving our community.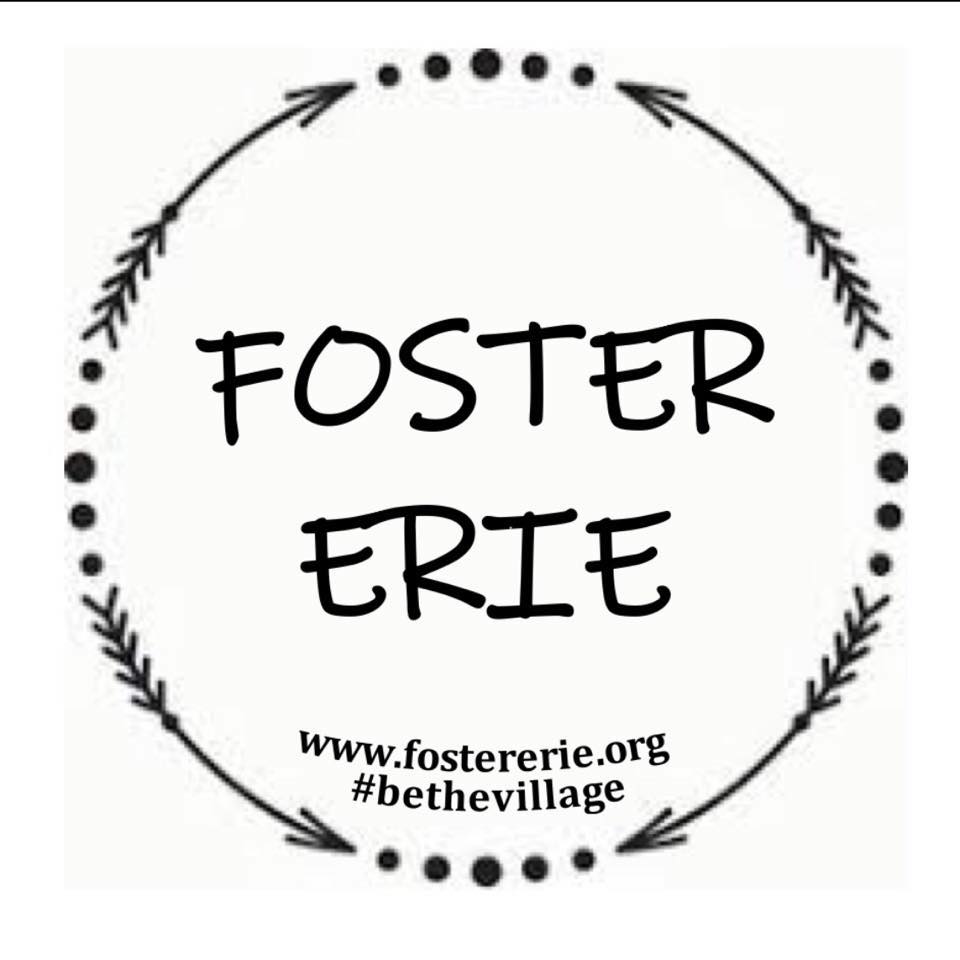 About Foster Erie:
Foster Erie is a non-profit organization that desires to bring foster care awareness to the Erie community. On any given day in Erie County, there are approximately 400 children in out-of-home care. These children have been removed from their homes for their own safety for multiple reasons, all of which are hard and traumatic for the children. Foster Erie works with the children, foster families, and the Erie community to provide opportunities of support and encouragement. Foster Erie believes that, by connecting the community to foster care, it will not only inspire new foster families but also retain current ones.