Want to know what kids really think about mom? Our free Mother's Day printable gets to the heart of the matter! Your child's responses to our Mother's Day printable are sure to be heartfelt, sweet ... and funny!
This free Mother's Day printable can be completed with the help of an adult or by a child working alone — either way, this free Mother's Day printable is a great way to make that special mom in your life feel loved, while also expressing gratitude and memorializing this time in your child's life and what they really think of mom.
There are so many reasons we love our moms, so let's celebrate them this Mother's Day!
Click on the image below to get your FREE 2021 Mother's Day printable!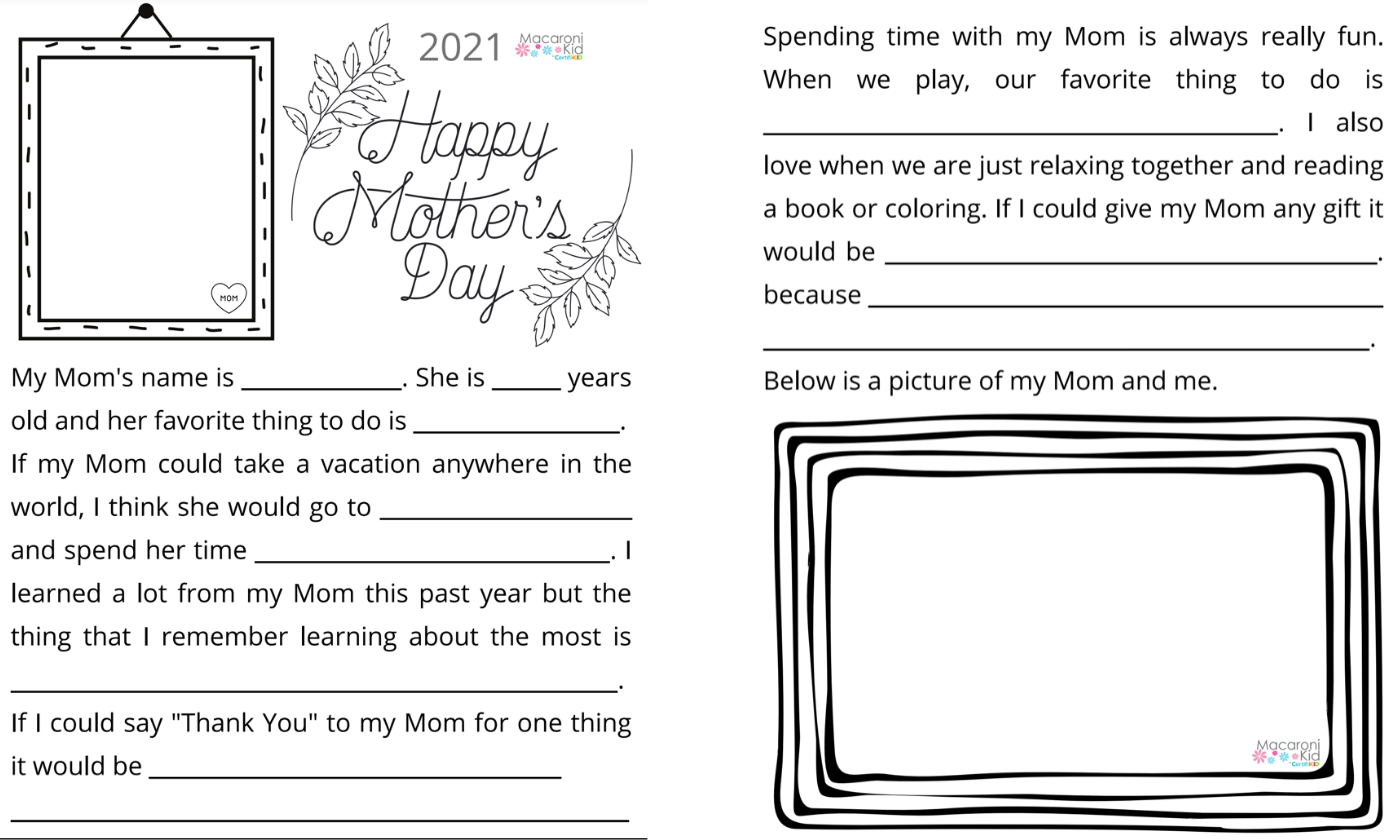 Toni Garcia is the publisher of Macaroni Kid Allendale-Hudsonville-Zeeland, Mich.