It's been an incredibly challenging year for all of us, but the YMCA of Greater Erie sees brighter days ahead.
This change of season and the rising percentage of people who are vaccinated makes us all feel like it's time to feel good again. It's time to play. It's time to see friends. It's time to SUMMER OUT LOUD!
The YMCA of Greater Erie is ready to SUMMER OUT LOUD with outdoor classes and fun for the whole family and flexible summer membership options that are a really great deal — just $199 for the whole family to enjoy membership benefits through Sept. 5! As part of a summer membership, your family will have access to all the amenities at the YMCA of Greater Erie's four branches and Camp Sherwin. You'll also get a chance to register early and at a reduced cost for swim lessons, and enjoy free visits all summer long to the Y's SEVEN swimming pools, including the beautiful outdoor pool — complete with a waterslide! — at the Eastside YMCA and the outdoor pool and splash pad at Camp Sherwin.
---
Swim lessons at the YMCA of Greater Erie are educational and fun!
---
Flexible Summer Membership Options
Our lives require flexibility now more than ever, and the Y is committed to ensuring its members feel comfortable as we all reacclimate to "normal" life. Part of the way the Y is working to help families through this time is by offering affordable summer memberships!
Summer memberships are available for purchase through June 15 and will be valid until Sept. 5, 2021. The Y is also waiving its join fee through June 15 so NOW is the time to join!
Summer membership specials:
Family: $199
Adult: $130
Couple: $185
Senior: $110
Young Adult: $125
Youth: $70
Outdoor fun and classes all summer long
The YMCA knows we're all struggling in our ways through this turbulent time — and their friendly staff, volunteers and fellow members will let you know you are not alone! They'll be there to support your physical, mental and social health journey every step of the way.
Some of the ways the YMCA of Greater Erie is ready to help you SUMMER OUT LOUD? Check out summer programming like:
Outdoor group classes like water fitness, ZUMBA, Boot Camp and Pilates
Outdoor youth sports clinics and leagues like volleyball, soccer, t-ball and flag football
Outdoor member-only swimming pools at Camp Sherwin and Eastside locations
Family sport & movie nights, pool parties – like kickball, volleyball, cornhole and relays
... and coming in July: A Family Wellness Challenge!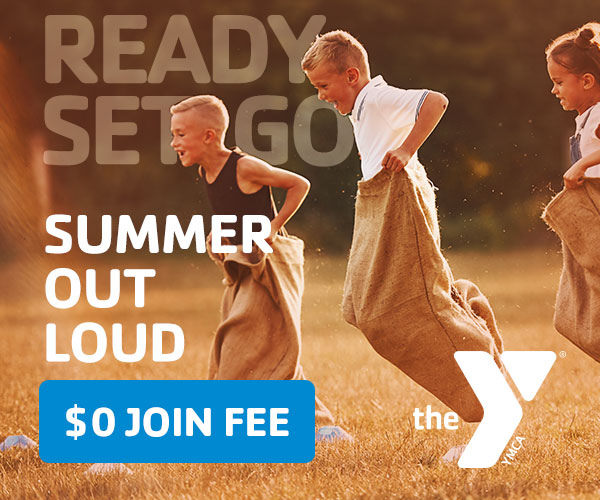 Check the YMCA of Greater Erie's facility guidelines to prepare for your first visit.
Looking for a summer job?
The YMCA is looking now to fill 100 open positions for summer camp jobs throughout Erie County! Open interviews will be held Monday through Friday, May 24 to 28 from 1-6 pm at the Downtown YMCA. Ask about the sign-on bonus! Email employment@ymcaerie.org to request a Zoom link or just drop in for an interview!