We asked a few of our Hispanic Macaroni KID publishers and those who have married into Hispanic families what they love most about their rich, vibrant, and beautiful culture to help us celebrate Hispanic Heritage Month Sept. 15 to Oct. 15. Here's what our publishers told us:
---
My husband is from Puerto Rico. I love most the music and dancing, especially salsa and merengue.
Cookie Suàrez, publisher of Macaroni KID Buckhead-Midtown-Brookhaven, Ga.
| | |
| --- | --- |
| As its name suggests, salsa dancing has lots of flavor and is very spicy! This genre of dancing originated in the 1960s in the New York City Puerto Rican community. Salsa is a fusion of rhythms and dances from around the Caribbean. Music can be fast or mellow. Check out this salsa station on Pandora and you'll be dancing around your living room in no time ... because salsa is joyful and contagious! | |
---
Family! I love how close we are and how we stay connected. Traditions are handed down and they are deep and meaningful. Family is everything!
Natalie Sanchez, Macaroni KID Upland, Claremont, La Verne, Calif.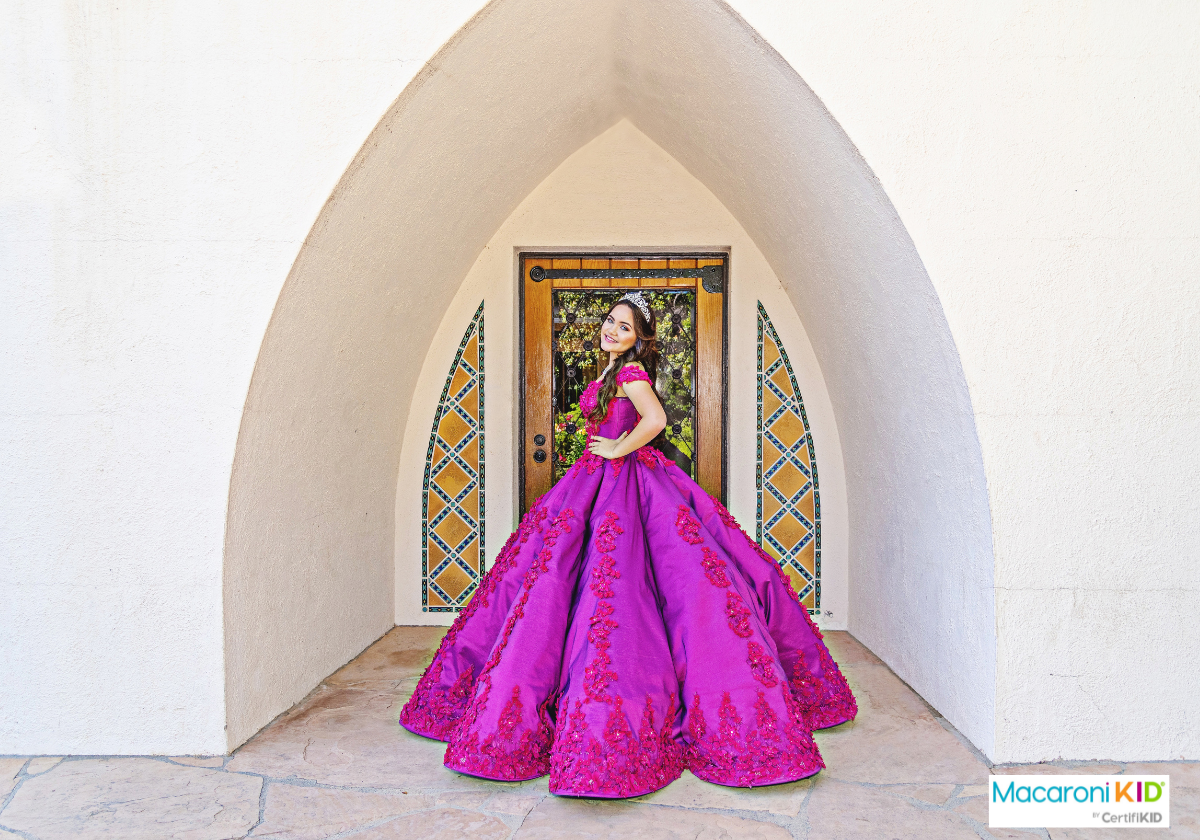 Miguel R. Perez via Canva
Family is deeply intertwined and typically very close in Hispanic cultures. In Mexico, Latin America, and the Caribbean (as well as in Latino communities in the United States and elsewhere) one of the many large events families look forward to is the quinceañera. The quinceañera is a celebration of a young woman's 15th birthday and signifies her journey from childhood to adulthood. The party includes an elaborate dress for the girl of honor, along with a lot of food, dancing, and time with friends and family. There is typically a mass held before the party as well.
---
I am Mexican American and I love our food! We are so much more than tacos and tequila.
Zulema Gomez, publisher of Macaroni KID San Marcos-Vista, Calif.



Betty Sànchez




Zulema Gomez grew up on wonderful food prepared by her mother, Betty Sànchez, who is from Tepic, Nayarit, a city located in west-central Mexico by the Pacific Ocean. Her mother shared her family's recipe for Arroz con Leche with Macaroni KID. Arroz con Leche translates to Rice with Milk, but it is better known in English as Mexican Rice Pudding. Find the full recipe for this delicious treat.
---